Venue
MUM 2023 will take place at TU Wien. The conference is currently being planned as an in-person event only. Still, the organization is continuously monitoring travel and health restrictions and may reassess the possibility for virtual or hybrid options. TU Wien is Austria's largest institution of research and higher education in the fields of technology and natural sciences. With over 26,000 students and more than 4000 scientists, research, teaching and learning dedicated to the advancement of science and technology have been conducted here for more than 200 years, guided by the motto "Technology for People". As a driver of innovation, TU Wien fosters close collaboration with business and industry and contributes to the prosperity of society.
TU Wien is at "Karlsplatz", right at the city center and just few minutes ride by metro, or a 15 minutes walk from the train station which is well connected to major cities in Europe day and night. Furthermore, the city is located at just a 40-minute train ride from the international airport of Vienna providing convenient access to everyone arriving by plane.
The main program will be held in "Kuppelsaal" sitting on top of TU Wien's main building. It features a wonderful space with a vaulted ceiling, which is now used as an art room, exhibition space, auditorium for 240 people and event venue, among others. Dating back almost 200 years, the wooden structure of the room – known as the 'De L'Ormschen Sichtbogenbinder' – has exposed, curved trusses and a mansard roof. This was retained in the renovation work and lends the interior its unmistakable appearance. The Kuppelsaal offers seven preprogrammed lighting scenes to enhance the visual experience. The room's parquet flooring adds a touch of elegance, and the availability of air conditioning ensures a comfortable environment. The venue benefits from ample natural light, contributing to a pleasant atmosphere throughout the day. Convenient accessibility: the Kuppelsaal can be reached via the elevator. Surrounding the Kuppelsaal are the Begleitraum Kuppel and the 3rd-floor foyer, which can serve as additional spaces for networking. Restrooms are located 40 meters from the hall.
No hybrid option will be offered.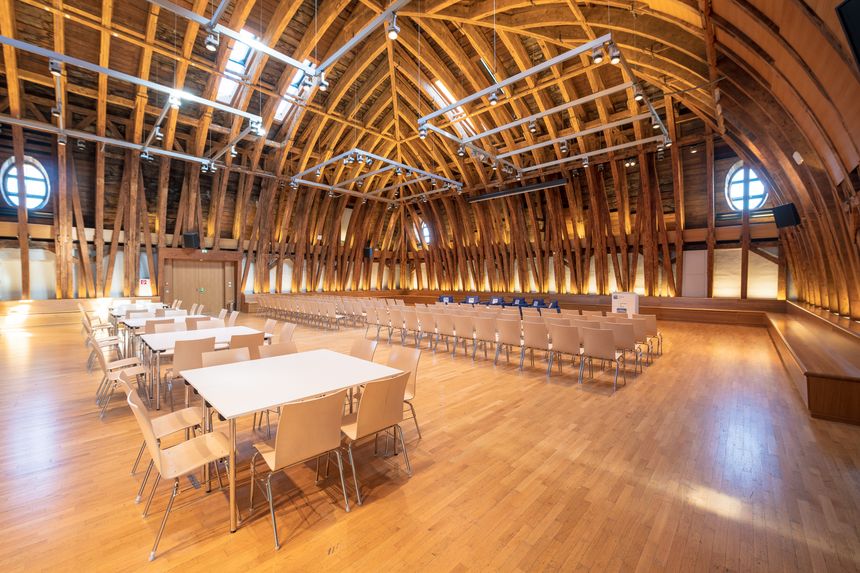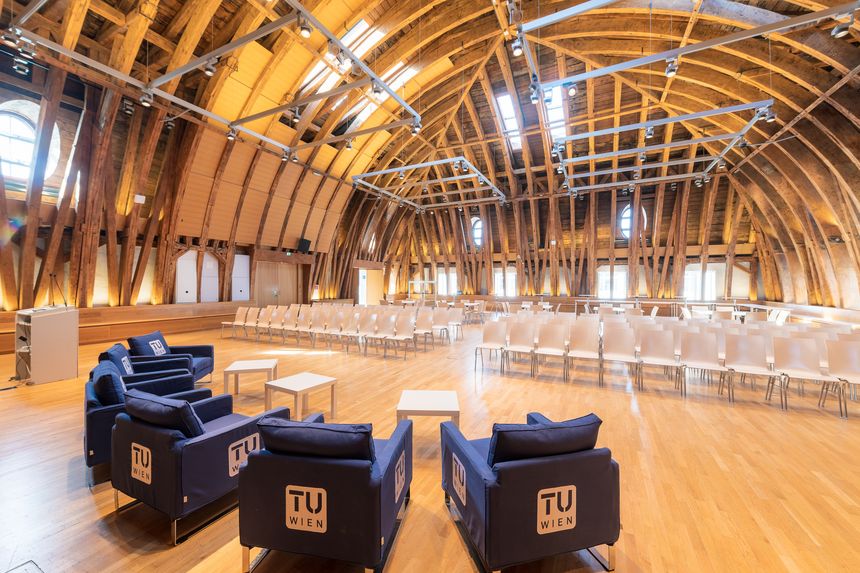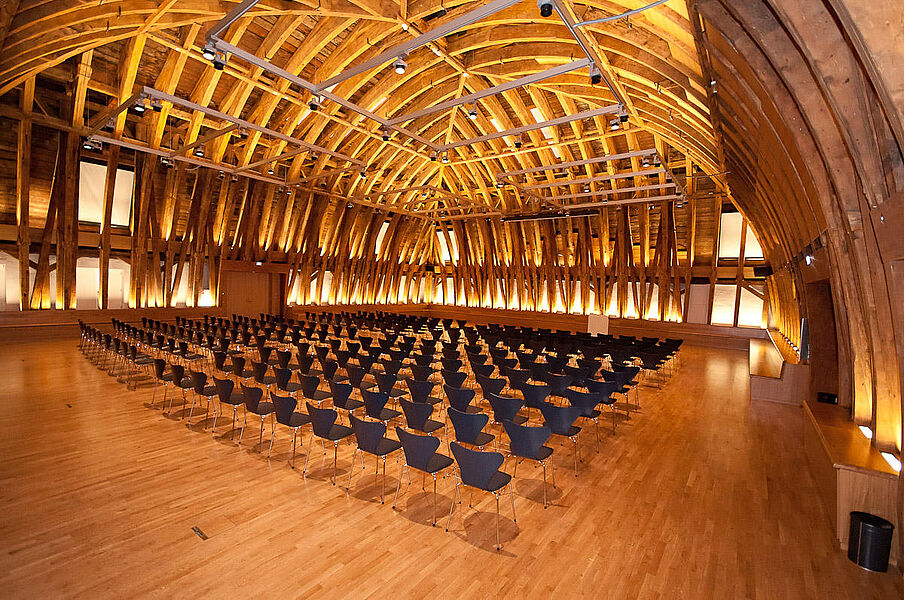 Please click on the map items for further information on restaurants, hotels, sights, public transport, and points of interest.